Best Outdoor Hashtags
I've learnt a lot from my few years in the blogging world and so thought I'd jot a few things down in case it can help someone else. I spend a lot of time finding ways of promoting my posts and trying to find the best outdoor hashtags to use across social media. It seems that most other categories of bloggers-lifestyle, travel, parenting, food, beauty etc-are all very sociable with billions of hashtags to choose from. However, I always struggle finding specific outdoor hashtags. I have been hanging out with the parenting crowd recently and hijacking some of their hashtags, however I consider myself an outdoor blogger first and foremost so thought I would collate a few that I use, or that are relevant to outdoorsy types. There is quite a bit of overlap with travel and lifestyle bloggers.

I am so proud & excited to be an @OrdnanceSurvey #GetOutside champion for 2017! Lots of adventures planned can't wait to share them. pic.twitter.com/eYaGC2X22h

— Lauren (@TheHelpfulHiker) January 6, 2017
This isn't an exhaustive list, so please tell me what I've missed out.
First of all, I have to mention the linky and community that I co host, #AdventureCalling. It would be great to see some of you there, it'such a good place to get some outdoor inspiration.
Twitter
Of course this list is in addition to classic hashtags such as #camping #walking #hiking (I tend to use this last one quite a bit as it's one less character than walking and also popular in USA).
One hashtag I use all the time is #OutdoorBloggers, the brainchild of @Splodz and @MissJTulip who have set up the brillant Outdoors Bloggers Directory.
I also use #GetOutside (Ordnance Survey campaign, useful for any active or outdoor posts), especially as I am now a GetOutside champion for 2017!
There are hashtags for specific days of the week, relevant ones include:
#MountainMonday

#TravelTuesday

#UKGeocachingHour (Tues 8-9pm)
#WalkWednesday

#WaterfallWednesday

#UKHolidayHour (Thurs 8.30-9.30pm)
There are some general blogging hashtags that are great for discovering new blogs and sharing your posts:
#SundayBlogShare
#MondayBlogs
I love instagram and can spend hours flicking through beautiful photos. I do, however, find the amount of hashtags a bit overwhelming.
Here I've picked out any that are outdoor relevant from the 100 most popular hashtags
#photooftheday
#picoftheday
#nature
#sun
#sky
#[relevant season]
#instago
#clouds
Other useful outdoor hashtags include:
#keepitwild
#simplyadventure
#wildernessculture
#lifeofadventure
#liveoutdoors
#beautifuldestinations
#roamtheplanet
#discoverearth
#wherewillwegonext
#makemoments
#exploremore
#stayandwander
#goexplore
#destinationearth
#familytravel
#exploringtheworld
#welltravelled
#lovelifeoutside
#womenforwildlands
#staywild
#wildkids
There are also some great instagram communities that will feature other people's posts on a daily or weekly basis. These are predominantly child/family focussed, but here are my favourites
#pottyadventures
#curiouslittleexplorers
#whatevertheweatherkids
#explorerkids
#childhoodunplugged
#LiveAuthentic
#LiveFolk
#KeepItWild
You can always keep a list of hashtags saved in your phone so you don't have to type them all out each time you post.
If you're looking to up your Instagram and Pinterest game, I really recommend Tailwind, it makes scheduling so easy.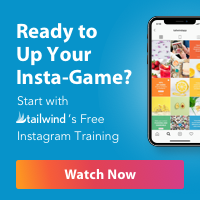 I'm always updating so let me know what I've missed!
Looking for more blogging/social media posts?
How to Get Noticed as New Blogger
Our Top Outdoor YouTubers of 2018
3 Easy Ways to Improve your Blog Traffic